Siepser Laser Eyecare Doctors
Steven B. Siepser, M.D., F.A.C.S
Professional Background and Achievements
Dr. Siepser spent many years devoted to restoring sight to people who had suffered trauma or disease before ophthalmology entered the new era of improving sight for people whose vision issues could be corrected with lenses. Today, while he remains the go-to surgeon for some of the most complex cases in eye surgery, most of his practice is devoted to LASIK and other techniques for getting patients out of glasses and contacts to enjoy clear daily vision. He was, in fact, one of the first in the region to introduce LASIK, and has completed more surgeries individually than almost anyone in the country. When experience counts–and it always does–Dr. Siepser is the doctor to see. 
Education, experience, board certifications
State University of New York: MD
University of Louvain, Belgium: MD
Fellowship: Intraocular Lens Fellowship.
Residency: Temple University, Philadelphia PA
Residency: Union University, Albany, NY
Fellowship: Cooper Medical Center, Camden, NJ
Post Doctoral: Fellow of the American College of Surgeons
Post Doctoral: Diplomate of the American Board of Ophthalmology
Clinical Training
Certification for Raindrop® presbyopia correction inlay
Certification for iStent® glaucoma shunt
Certification for ABiC™ glaucoma canaloplasty
Certification for LensSx® and LENSAR® femtosecond cataract surgery
Certification for Ex-PRESS™ Mini-Shunt glaucoma surgery
Certification for Crystalens® surgery
Certification for STAR S4 IR® VISX Excimer laser surgery
Certification for the Zeimer Laser for Bladeless Lasik procedure
Hospital affiliations
Wills Eye Hospital, Philadelphia, PA
Wills Eye Surgical Center, Conshohocken, PA
Vision One Surgical Center, Exton, PA
Bryn Mawr Hospital, Bryn Mawr, PA
Professional Memberships
• International College of Surgeons
• American College of Surgeons
• American Academy of Ophthalmology and Otolaryngology
• Inter-County Ophthalmology Society
• Chester County Medical Society
• Philadelphia County Medical Society
• Pennsylvania State Medical Society
• American Medical Association
• Ophthalmic Club of Philadelphia
• International Society of Ophthalmic Endoscopy, Inc.
• Temple Ophthalmology Alumni Association
• American College of Eye Surgeons
Research and devices
• 2017 Siepser Squeegee for removal of lens epithelial cells meets FDA guidelines for clinical devices
• 2017 Clinical launch of Siepser iDeal Iris Ring, Hawaiian Eye Meeting, Eagle Vision (a division of Katena)
• 2016 Siepser iDeal Iris Ring meets FDA guidelines
• 2015 Developmental research into the application device for intracameral medications during cataract surgery
• 2003 Development of Blurometer
• 2000 Development of Glarometer
• 1999 Development of Luminary Probe
Recent publications
• 2017 Ocular Surgery News Guest Opinion Piece on Visual Optics
• 2017 Contributing author: "Operative Dictations in Ophthalmology," ed. by Eric Rosenberg, Alanna Nattis and Richard Nattis, Copyright 2017 by Springer International Publishing.
• July 2015 Surgical Maneuvers: Surgeon: "Give Up the Surgical Limbus and Use Clear Cornea Instead, Arcuate and Clear Corneal Incisions Can Help Eliminate Postoperative Corneal Astigmatism." Healio.com/ OcularSurgeryNews
• April 2015 Review of "Curbside Consultation in Refractive and Lens-Based Surgery: 49 Clinical Questions," ed. By Bonnie Ann Henderson, M.D. and Sonie H. Yoo, M.D. Healio.com/ OcularSurgeryNews
• Winter 2015 "From Fly Fishing to the Operating Room. Reflections on Development of an Iris Defect Repair Procedure," Steven B. Siepser, M.D., FACS, Chester County Medical Society published Pennsylvania Medical Society
• Oct. 2014 "Quick procedure tests integrity of cataract surgery wounds", Steven B. Siepser, M.D., FACS, Ocular Surgery News, US Edition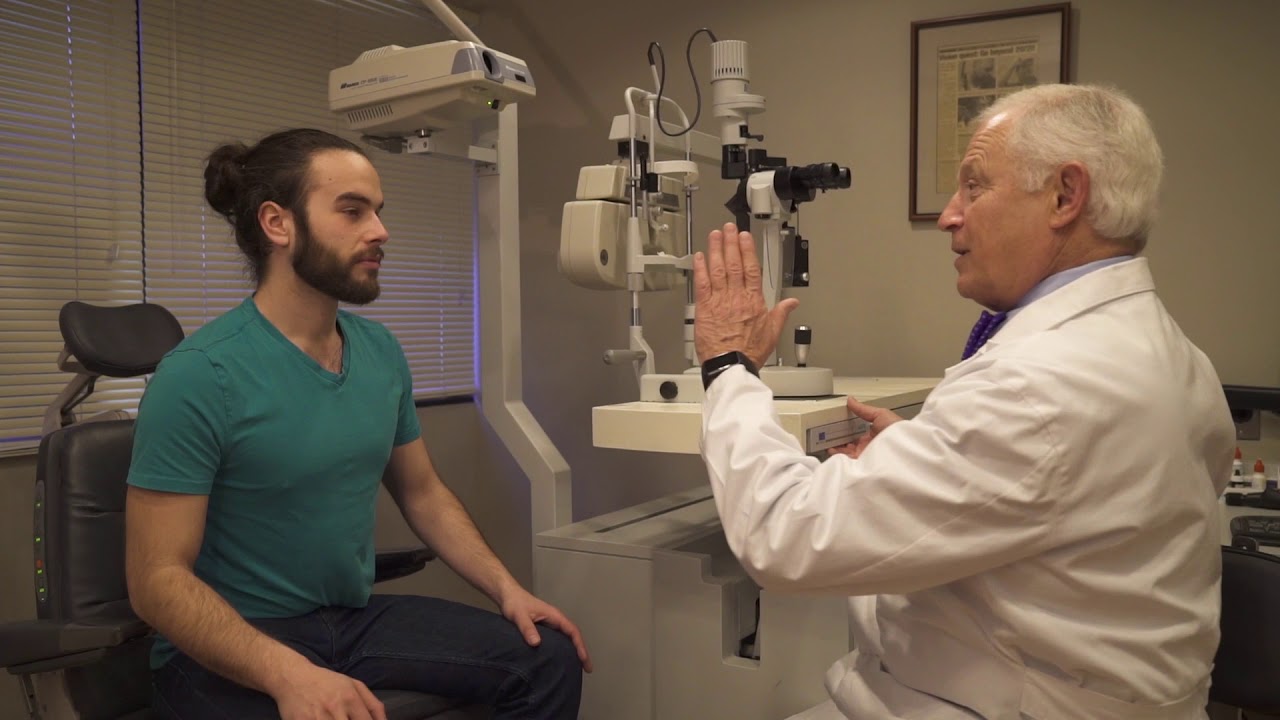 A personal message from Dr. Siepser
Honors and Awards
• Ocular Surgery News' Premier Surgeon 300 Innovators in Refractive Cataract Surgery
• American Society of Cataract Refractive Surgeons, San Diego, CA "New Soft Implant Splitter" Presented during the Intraocular Surgery Phaco Technique and Technology Session and won Best Paper of Session Award
• Symposium on Cataract, IOL and Refractive Surgery, San Francisco, California Best Paper of Session (BPOS) Winner, Session 2H - REFRACTIVE - LASIK
Glare Assessment Before and After Vision Correction
• VISX Star Surgeon Recognition for Outstanding Achievement in Laser Vision Correction
• Philadelphia Magazine, recognition as one of Philadelphia's "Top Doctors"
• VISX Star Surgeon Recognition for Outstanding Achievement in Laser Vision Correction
• American Society of Cataract and Refractive Surgery, 1994 Film Festival Runner-Up in Instruments/Devices Category -"New Technology for Transclerally Fixated Posterior Chamber Lenses and Reconstructive Surgery".
• American Society of Cataract and Refractive Surgery, 1993 Film Festival Runner-Up for "Iris Protector Ring".
• American Society of Cataract and Refractive Surgery Alcon Film Festival, Los Angeles, CA, First Place Winner in New Technique Category "Radial Transverse Incision for Small Incision Surgery".
Patents
• 1995 U.S. Patent No. 5,394,624 - Disposable Surgical Foot Covering
• 1992 U.S. Patent No. 5,098,438 - Novel Procedures for Intraocular Surgery
• 1991 U.S. Patent No. 4,993,936
• Apparatus for Compressing, Deforming and Dehydrating Expansile, Hydrogel Intraocular Lens
• 1990 U.S. Patent No. 4,976,719 - Device Used To Change Corneal Curvature
• 1988 U.S. Patent No. 4,734,095 - Self-Centering Artificial Intraocular Lens
• 1985 U.S. Patent No. 4,556,998
• Improved Artificial Intraocular Lenses and Method for Their Surgical Implantation, Ser.#520,187
Michele Pendrak Bush, O.D.
Professional Background and Achievements
Dr. Pendrak Bush is a locally trained optometrist who manages primary vision care for patients of all ages, including contact lens and ocular disease management. Dr. Bush also provides exceptional post-operative care for many of Dr. Siepser's surgical patients.
Specialties
Primary Care, Comprehensive Eye Evaluations, Dry Eye Testing including MiBoFlo evaluations, Contact Lens Fittings including Toric & Rigid Gas Permeable, Pediatric Eye Examinations
Educational Background
Medical School: Pennsylvania College of Optometry, Philadelphia PA
Clinical Training
• Northeastern Eye Institute, Scranton PA
• The Eye Institute at the Pennsylvania College of Optometry
• Wilkes-Barre VA hospital
Honors and Awards
Wilkes-Barre VA hospital -highest clinical honors in hospital and disease management
Professional Memberships
• Pennsylvania Optometric Association
• American Optometric Association
Office Hours
Monday: No office hours
Tuesday: Wayne, 1pm-5:30pm
Wednesday: Wayne, 8am-12:30pm
Thursday: Wayne, 1pm-3:30pm
Friday: Wayne, 7am-11:30am
Contact at: mpendrak@siepservision.com
Christine Angela Chung, M.D.
June 2018 UPDATE:
We are sad to announce that Dr. Christine Chung, who sees patients at our Plymouth Meeting office, will be leaving Siepser Laser Eyecare at the end of June to refocus her career at Wills Eye Hospital in Philadelphia. If you are a patient of hers, you know how well respected she is.
Dr. Chung's current patients are invited to schedule with her colleague, Dr. Goldberg, who also treats patients at our Plymouth Meeting office. You can contact us at 610-753-5194 for any scheduling concerns.
Below is a letter from Dr. Chung to her beloved patients:
To my many patients at Siepser Laser Eye:
After many years with Siepser Laser Eye, I have decided to leave private practice and devote full time effort to mentoring the next generation of ophthalmologists in training at Wills Eye Hospital.
During my time in practice we have moved thru various stages of life together and shared many personal ups and downs. I am touched and grateful for the trust you placed in me to care for you and your loved ones.
During this transition, Dr. Goldberg and Dr. Siepser will continue to provide excellent care for all your needs. I know you are in good hands.
With fondness,
Christine A. Chung
Contact at: cachungmd@aol.com
35,000+
Total vision surgeries
35,000+
Total vision surgeries
35,000+
Total vision surgeries
Happy Patients
"Dr. Siepser and his staff are The Best!!! They are true champions! Honored to have worked with them."
Phil Martelli, St. Joe's Basketball Coach
"Incredible to take my first Olympic ride cross country without contacts or glasses. What an improvement!"
Phillip Dutton, USA Equestrian Team
"I only wish I had done this 20 years ago!"
LeSean McCoy, NFL Pro Bowl Running Back
"My sister gave me vision correction for my birthday several years ago. Best gift ever: I love and use it every single day!"
Mamie Duff
"My fiancé is ecstatic about her new vision, and I can't thank you enough!"
Shane Victorino, Philadelphia Phillies #8